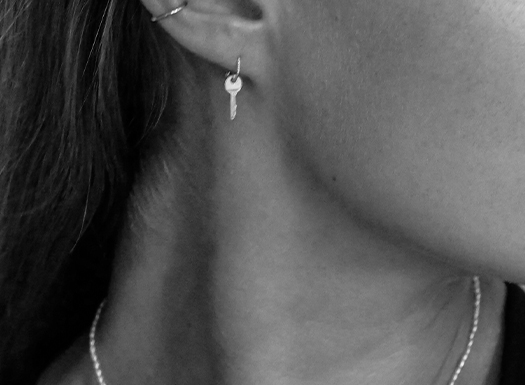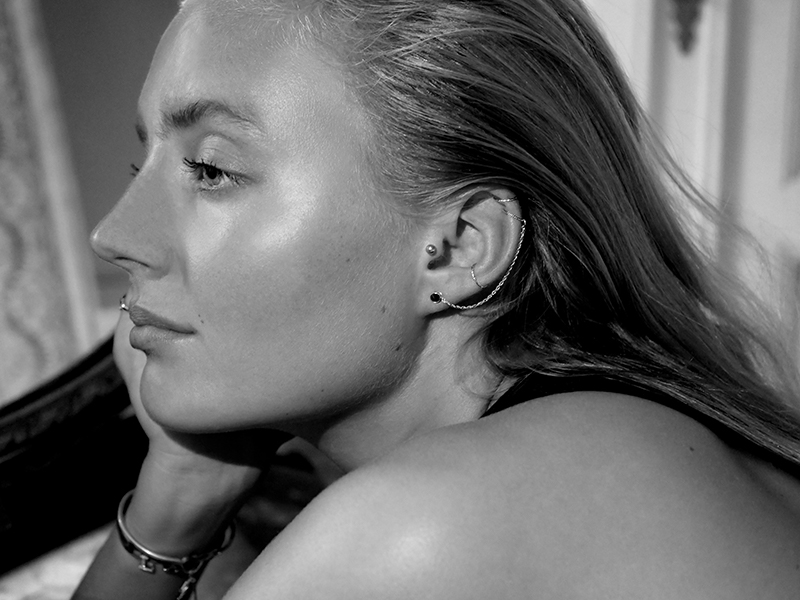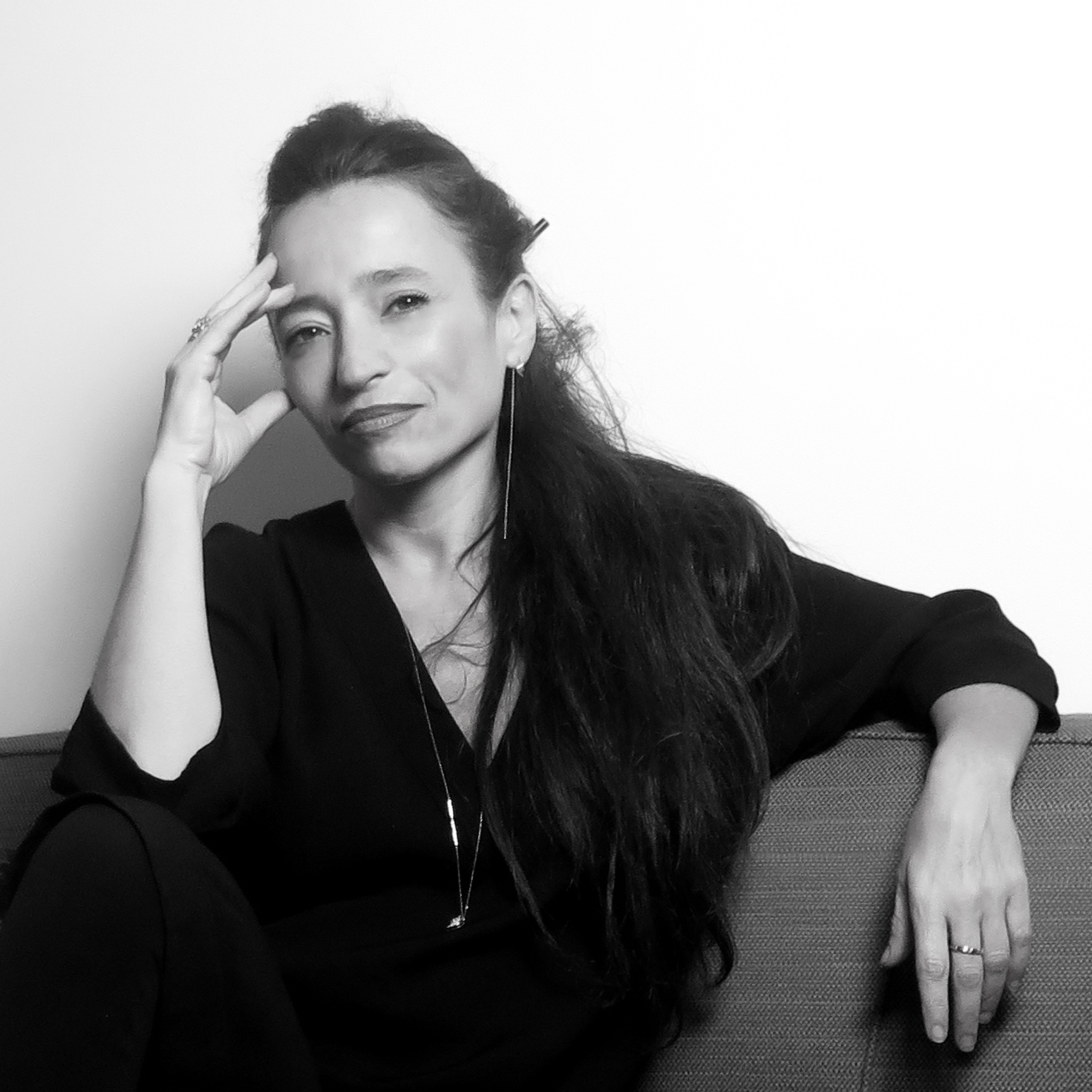 THE HIGH JEWELRY PIERCING 
RIVKA NAHMIAS, parisian jeweler known for her spiritual fine jewelry,  launches her first collection of precious piercings, to wear as a strong extension of your aura, your beauty, your body and your skin.
PIERCING INTERDIT invites you to reconnect with your body, to highlight and to sublimate it.
"Desire is like a dream, you travel with the Universal light, but always towards yourself." 
PIERCING INTERDIT is distributed among the best professional piercers, renowned for their how-know and expertise.
Our jewels are designed to promote your comfort during healing. They are made of 18K gold and certified diamonds. The clasps are invisible or smooth and flat and the polishes are extra fine. Made in Switzerland, the screws of our piercing jewelry benefit from the know-how of MICRO PRECISION from the Swiss watch industry.
Each jewel is accompanied by its unique and numbered certificate of authenticity..
When the piercing is healed...
The lobe, the helix or the tragus are the privileged places to create tailor-made looks and assert one's uniqueness. But it is very difficult to find gold and diamond earrings with a flat clasp that does not hinder movement, and 1mm diameter posts that promote comfort and allow the hole not to close.
It is in the face of this observation that Riva Nahmias created the PIERCING INTERDIT brand, a collection of luxury jewelry for the ears and body.
In 18 carat gold and diamonds or precious stones, with their flat and secure clasps, our precious jewels ensure the High Frequency of your daily style.
PIERCING INTERDIT offers labrets in 1mm (for healed piercing) and 1.2mm (for piercing).
Do not hesitate to call us for more information.