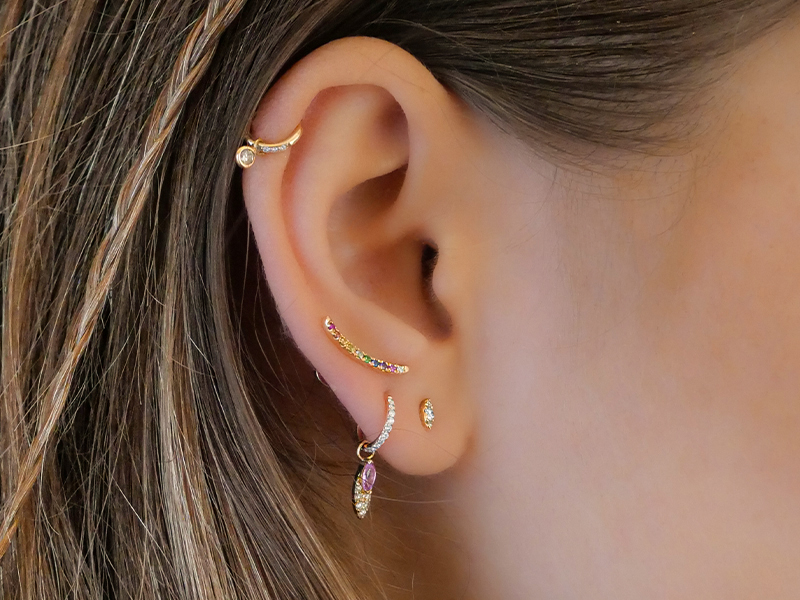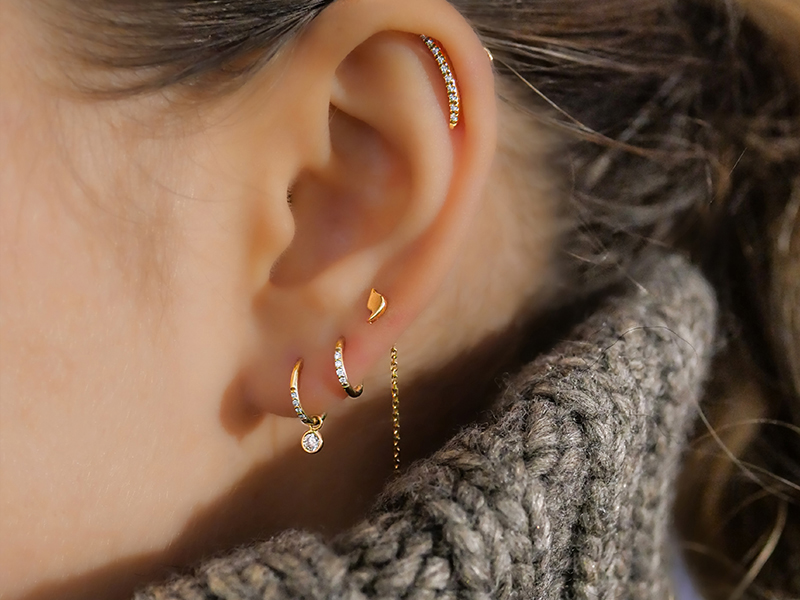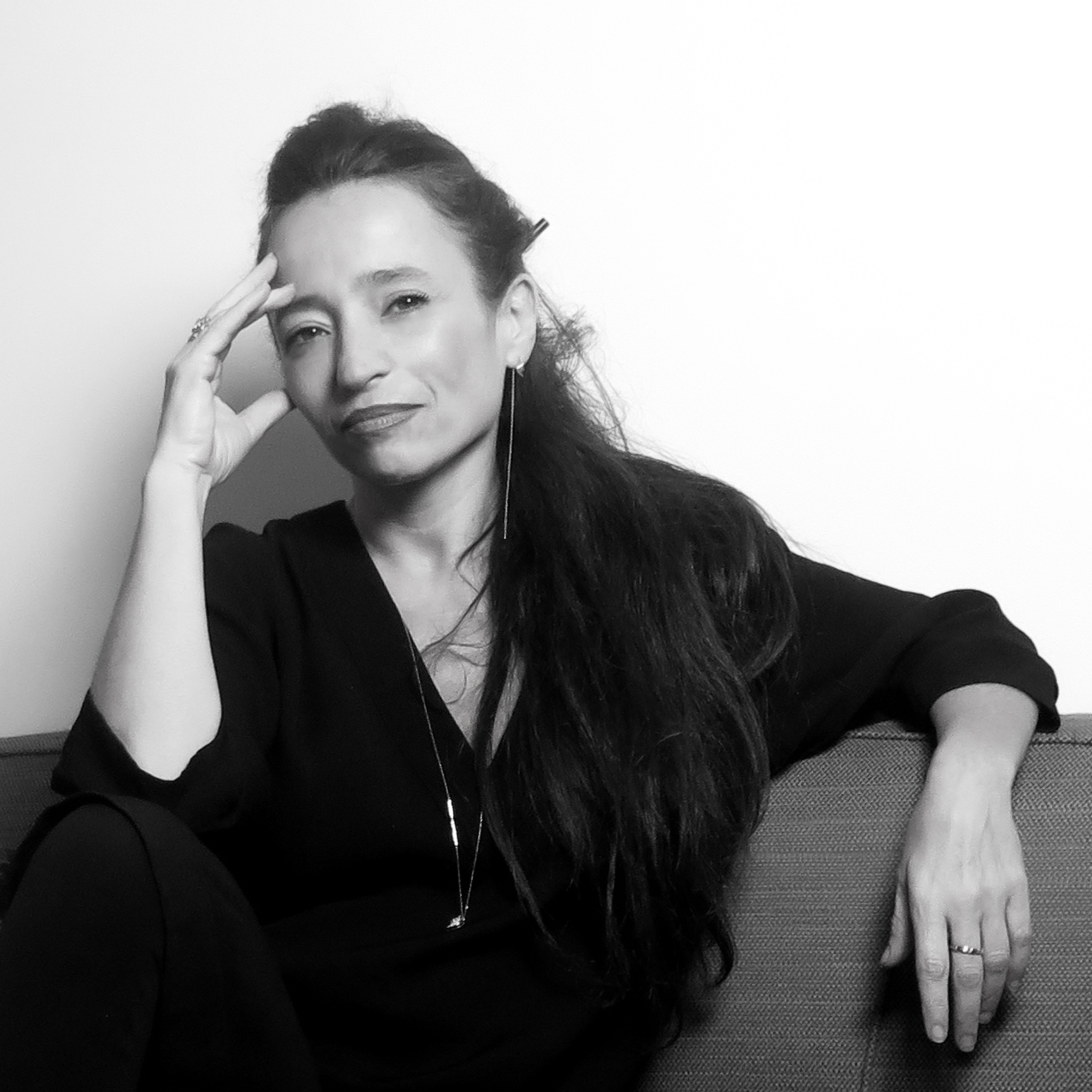 THE HIGH JEWELRY PIERCING  
RIVKA NAHMIAS, parisian jeweler known for her spiritual fine jewelry,  launches her first collection of precious piercings, to wear as a strong extension of your aura, your beauty, your body and your skin.
"My clients were asking me for gold and diamond jewelry for the Helix, Tragus, conch and all around the ear.
It needed a flat clasp at the back of the ear, which does not interfere with movement or sleep, and 1mm diameter rods which promote comfort and allow the hole not to close.
I was asked to breathe new life into luxury piercing by creating elegant, durable and timeless jewelry and this is how I created the PIERCING INTERDIT brand, a collection of Safe Piercing jewelry for the ears and body."
CREATED FOR HEALED EARS BUT ALSO FOR FIRST PIERCINGS, IN RECYCLED, BIO-COMPATIBLE AND "NICKEL FREE" 14 AND 18-CARAT GOLD, OUR JEWELS ARE SET WITH "CONFLICT FREE" CERTIFIED NATURAL DIAMONDS , LAB DIAMONDS AND PRECIOUS STONES CHOSEN FOR THEIR SHINE AND ENERGY BENEFICIAL.
WE PREFER FLAT CLASPS, FLAWLESS SMOOTH OR ROUNDED FINISHES AND EXTRA FINE MIRROR POLISHES, TO ENSURE MAXIMUM COMFORT. 
AT JEWELERS: OUR 1MM DIAMETER LABRET STEMS ADAPT TO HEALED PIERCINGS ALL OVER THE EAR OR BODY....
FOR PIERCERS: WE OFFER LABRETS IN 1.2MM DIAMETER FOR THE FIRST PIERCINGS.
PIERCING INTERDIT invites you to reconnect with your body, highlight it and sublimate it.
Each jewel is accompanied by its unique and numbered certificate of authenticity.
Made with love, our fine jewelry takes time to make. Your precious gold and diamond earring or piercing is made to order. Thus, our delivery times vary between 5 to 6 weeks. Do not hesitate to contact us for more information.