France : règlement en 3x ou 4x / Frais de dossier offerts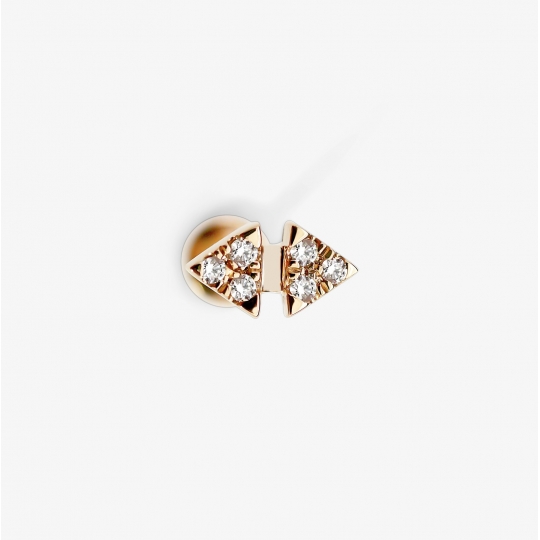  
GAÏA
Stud 2 inverted triangles in 18K gold set with 6 white diamonds for a total weight of 0.060 cts
SOLD INDIVIDUALLY

Need information?
+33 (0) 6 11 21 64 03
Find a store
See our partner stores
The two triangles simultaneously move towards the energies of heaven and earth, to better unite them and diffuse their beneficial vibrations.
Our jewels are made of 18K gold and are suitable for first piercings.
Lobe
Helix
flat piercing
tragus
Anti Tragus
Daith
Rook
Details 
18k yellow gold
Mirror polished finish
Labret diameter 1mm
Secure piercing with a threaded holder inside
Made in Switzerland, the screws of our piercings benefit from the know-how of MICRO PRECISION from the Swiss watch industry.
We favor flawless smooth or rounded finishes and extra fine mirror polishes to ensure you both safer insertion and a comfortable, accelerated healing process.
Our labrets are finished with a flat circle so you can sleep safely and move through the day with maximum comfort.